Open Season 2021
12.05.2021
As we near the opening of our wingshooting season we are filled with excitement and gratefulness after the cancelation of our season in 2020.
We look forward to welcoming our shooters, local and international, back to Craigsanquhar Estate. It is a time filled with laughter and camaraderie, where we get to be a part of wonderful memories being made in the field and around the dinner table. What a unique experience it is to step away from the daily distractions of life and unwind on a beautiful estate surrounded by nature and good friends.
If you have not joined us for a shoot this year, please come and see us at one of these locations throughout the Fall. We know you will love the authentic Driven Pheasant shoots on a timeless shooting Estate in Scotland.
Orvis Sandanona Game Fair – September 18th and 19th 2021 at ORVIS SANDANONA – Millbrook, New York
Orvis Pursell Farms Game Fair – October 30th and 31st 2021 at ORVIS PURSELL FARMS – Sylacauga, Alabama
Dallas Safari Club Convention – January 6th to 9th 2022 at Kay Bailey Hutchinson Convention Center – Dallas, Texas
Further information can be found here: https://www.orvis.com/trips-schools/shooting-grounds/orvis-game-fair-sporting-weekend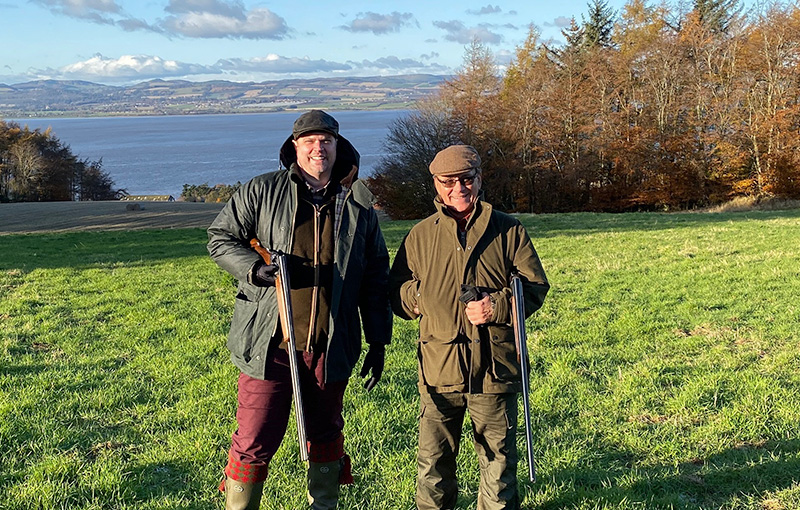 Share this
BACK TO NEWS